Single Environment to Run and Grow your Business
Global Business Processes and Information
Management System
Today, more than ever before, organizations need the support of user friendly and flexible high-end technological solutions to increase their productivity, effectiveness and quality.
Unlike other technology producers who aim to tie up their clients with single vendor dependencies, we offer the freedom to dynamically benefit from a variety of industry-specific technologies while retaining the advantages of using a single system.
High-end Capabilities at a Fraction of the Cost of Other Enterprise Level Products
The unique design of our software allows us to easily configure the system to meet the specific needs of your business and connect every dot (people, data, processes) within and outside the organization. The architechture of the system allows us to significantly reduce critical resources such as time, qualifications and maintenance throughout the whole life-cycle of the system which leads to many benefits.




Maximize the benefits from investing in business, people, equipment
Identify strengths and weaknesses and make informed decisions
Improve infrastructure seamlessly without loss of data or process interruptions
Increase effectiveness by using internal and/or external operations and user-defined workflows
How Do We Help Industries?
Providing outsourcing services to companies usually means you have to deal with plenty of highly specialized software solutions specific to different industries. Profuz LAPIS gives you the flexibility to deal with the extremely complex environments where storage, access and management of sensitive data is crucial.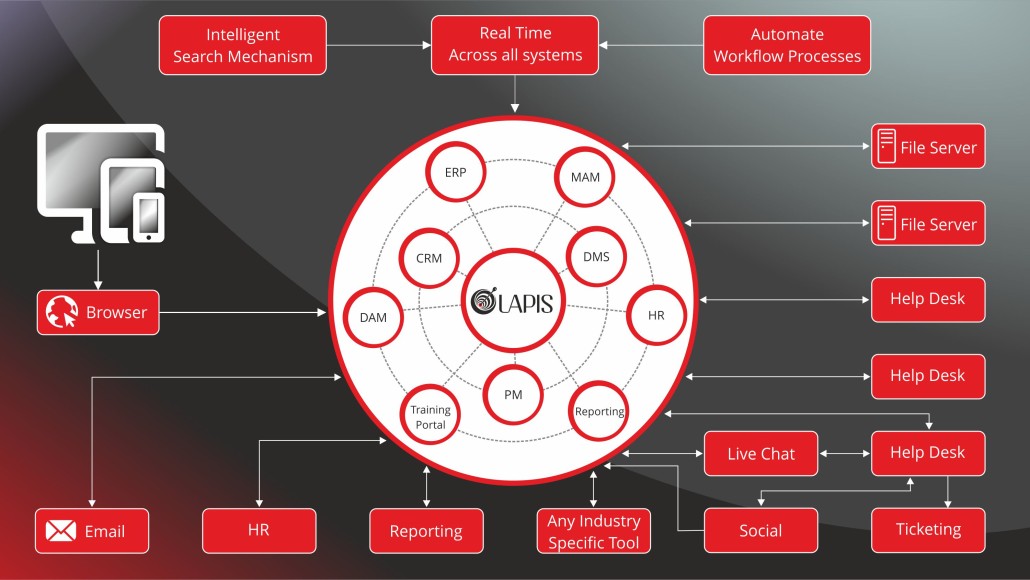 Rapid changes in business environment and disruptive technologies made content management and transmission probably the biggest challenges for the companies within the industry. Profuz LAPIS provides a central way through which to manage the content throughout the whole life-cycle of a production and adds valuable features to boost efficiency and productivity – workflow automation, intelligent real time search mechanism, data versioning, storyboards.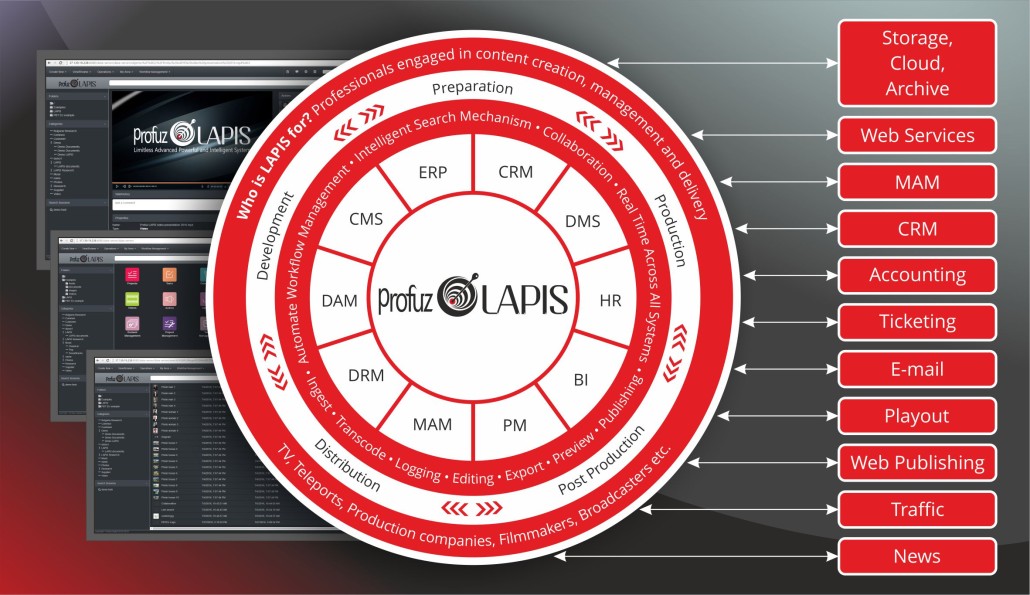 Profuz Digital is a software development company with Headquarters in Toronto, Canada and an R&D Center in Sofia, Bulgaria. We are dedicated to developing software solutions that satisfy the need of organizing workflows and contents of small businesses and large enterprises from a variety of industries, including outsourcing, health, education, broadcasting, and more.
Our team is experienced in data processing, media processing, business and process automation, device control, and systems integration. For over 20 years we have been using a lean approach to successfully implement and introduce products that rival the industry leaders'. We are experts in optimizing development resources and through our agility we succeed where others fail.
We pride ourselves on our ability to produce powerful solutions suitable for the general public by offering affordable, simple and easy to use products.
Headquarters
2477 Appalachian Dr.
Oakville, ON
L6M 4S6